Tips To Increase your Business Revenues In The Digital World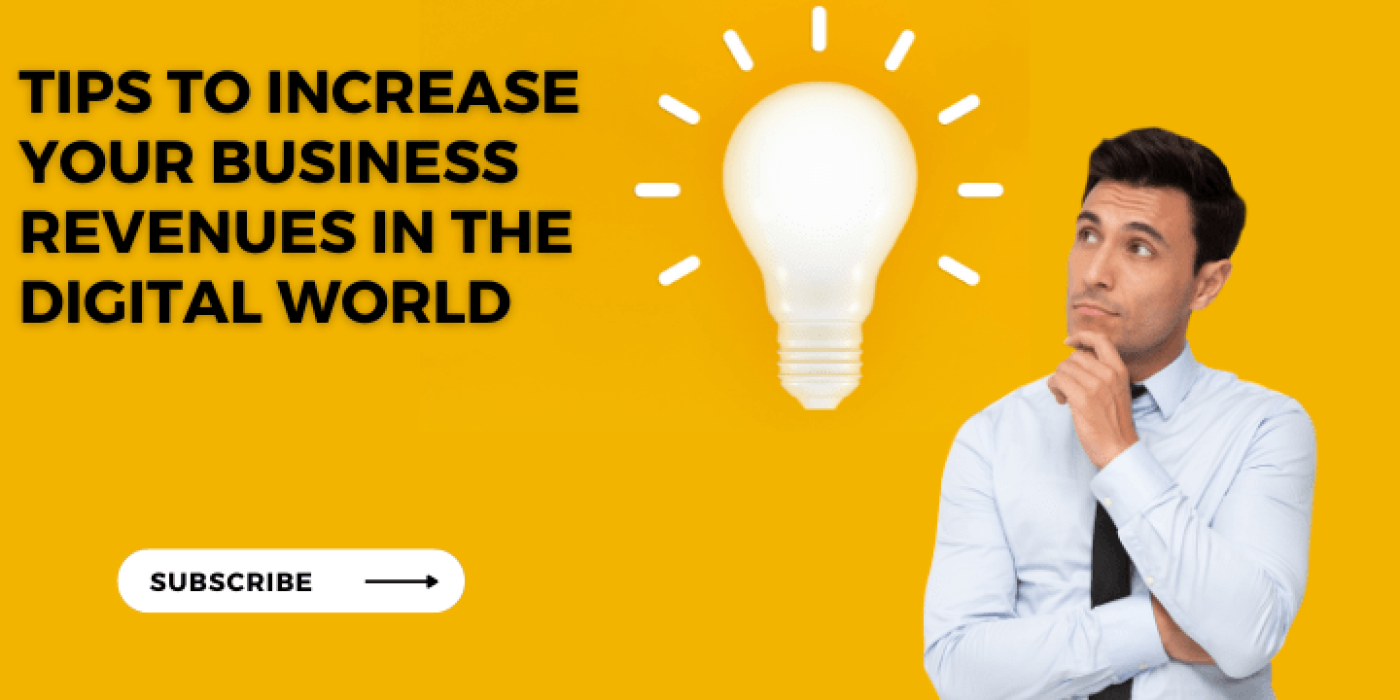 Advertisement has always been a crucial element of business, from printing pamphlets to Instagram postings. The emergence of the internet in the digital age made it possible to reach large numbers of people, but the great competition made it harder to be first. Thus, digital marketing is one of the most essential and cost-effective marketing strategies in today's globe. "The more people see you, the more they will purchase."
Digital marketing is an essential component of modern business since it connects a company with its customers when they are online and can provide a lot of new chances and growth to the company. Social media marketing, search engine optimization, and others are advantageous to many established and emerging firms.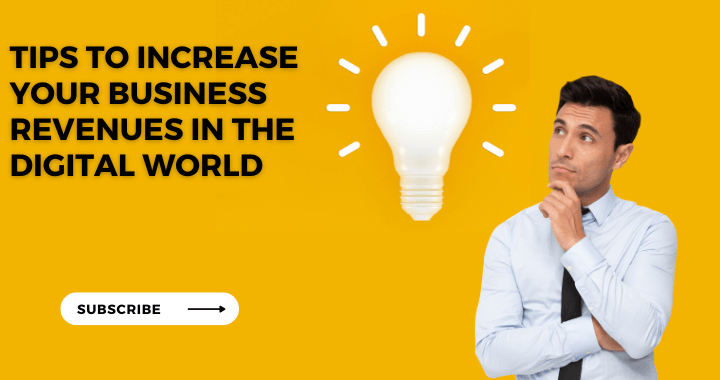 Read More: Top Digital Marketing Agencies In India
Here are some recommendations for increasing your business revenue in digital marketing by first reaching out to your target audience.
In today's world, a website is similar to a shop or a showroom where people go to review the goods they want to buy, and a well-established showroom always attracts many clients. As a result, it is critical to construct a well-established website. Assume you need to buy anything, and the first website you will search on Google is Amazon.com because it is user-friendly and allows you to navigate the item. As a result, a corporation must create a well-formatted website where users may come, remain, and seek further information or items.
Marketing on Social Media
In today's world, social media is the largest market, with billions of individuals participating. Millions of people view your product when you publish it on any social media website in the form of a short blog, photo, or video, which is why many companies use the best digital marketing agency in Gurgaon to sell their products.
A modest reel can significantly impact your company's sales, a hilarious meme can get your goods in front of millions of people, and a successful blog can lead to a lot of money.
A memorable phrase, eye-catching headline, or fascinating clip is enough to draw people to your company's website. People are so busy these days that they don't want to view anything that isn't amusing or appealing; therefore, when marketing on the internet or social media, it's critical to employ a material that will attract the target audience and catch their attention in the first ten seconds.
Social media platforms such as Instagram and Facebook are where people are constantly connected; targeting these sites with the correct content can drive a large audience to your site. Hiring social media influencers with millions of followers is increasingly becoming a component of digital marketing strategy.
Read More: What is SEO, and How Does it work?
Marketing strategies have always been an essential component of every organization. Businesses need a digital marketing strategy to attract new customers by offering engaging, distinctive, and amusing content.
It is no longer restricted to written articles and blogs. Still, with the arrival of social media marketing, images, video blogs, reels, and other forms of media play a significant role in digital marketing strategy. You can get aid from a digital marketing company in Gurgaon for additional similar techniques.
Before you sell something, you should know who you made it for. The digital marketing plan should keep an eye on the target audience and be aware of their age group, likes and dislikes, social media sites they use, and so on. Knowing this will allow you to attack your target audience with relevant material.
Concentrate on Your Client
"If you care about the client, they will always purchase from you." Many people overlook this golden rule of marketing. Digital marketing is continuously focused on your audience, always responding to their questions and comments on the post so that they feel more connected to you or the business.
Google My Business is one of the most successful business tools employed by a top digital marketing company. This program allows businesses to improve their visibility on Google sites, and the most significant part is that it is free for anyone to use. This tool could be your key to success if you are a startup seeking to attract an audience through digital marketing.
The second step after creating a website is boosting your profile's engagement. Many firms nowadays employ techniques such as give away or take away (where they give presents to users), discounts, season sales, and so on to improve engagement on their website since better engagement strengthens your credibility as a company and builds trust among users.
Conclusion
As previously stated, "the internet made it possible to reach a large number of people, but the strong competition made it harder to come first." As a result, it is evident that in the present world, the most excellent option for expanding your organization is a digital marketing approach. And here are some of the measures described above that can be used to create an audience, which will result in more significant revenue. So, now is the time to choose the most excellent digital marketing services provider to increase your business revenue.