Hire the best Graphic design company in Gurgaon.
Graphic design is crucial to any business and in our daily routine too. Funnel Media innovatively develops advertisements and multiple logos. Graphic designing is used everywhere. You may see it on the street or in a hotel. Branding, books, signage, packaging, and magazines are some of the things where graphic designs are needed. We at Funnel Media have helped companies structure, define, build, and market to create the best distinctness of their businesses and product or services through our systems.
Graphic design has a major role to play in marketing and the contemporary atmosphere. Branding is the most well-understood and immeasurable kind of advertising, and our design speaks not to us at Funnel Media.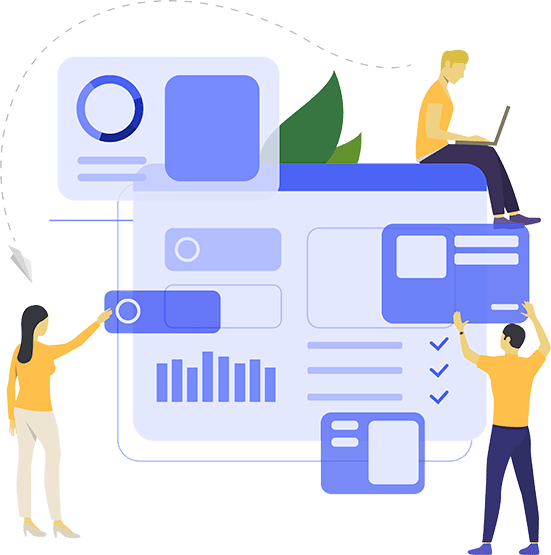 Impress your Potential customers with a Graphic Design Agency in Gurgaon.
When you have the best graphic designer in Gurgaon to create the graphics for your website, it means you will grab the attention of your potential client easily. Users follow informational posts that are most appealing and simple to read. So, your content should be well-equipped with top-notch quality.
There are several aspects that you must keep in mind while choosing a web graphic designer in Gurgaon. The first thing is graphic must be accessible. It must be viewer friendly, which means curated, keeping in mind your user, and should connect with your target audience. They must have a proper balance, golden ratio, symmetry, and typography in place.
More than Just a Graphic Design Company in Gurgaon
We love the prospects who have a clear picture of what exactly they want, and we help them think more clearly at Funnel Media. It enlightens the day of all the web designers at Funnel Media. Our Brand consultation at Funnel Media aids in appreciating the performance of your brand and gives a new aspect to it that is unique and special. We all know that design is the most prominent part of planning a proper brand strategy for any brand, as it creates the basic foundation for any business.
The theme of the design becomes a main point that everything else follows; it contributes to a huge part of the storyboards, content, strategy, and brand archetypes. From creating your social media banners to creative logo designs to product packaging to menus, ads, PPTs, apparel, labels, and much more, our talented and dedicated Funnel Media graphic designers are highly experienced and skilled in anything and everything. They help you to grow your business and succeed by curating the best brand.
Funnel Media Graphic designers in Gurgaon use advanced graphic designing methods to curate the best ideas.
Funnel Media is the best graphic designing company in Gurgaon, India, offering pioneering promotional, infographics, digital illustration, and advertising services. Each of our designs is well-curated with the purpose of creating a visual impact. We take the help of symbols, logos, colors, fonts, symbols, images, and text to make an alluring and killer design for our clients at Funnel Media. Our clients have been using the designs made by our Funnel Media graphic designers to promote their brands, businesses, services, or products.
Funnel Media is a team of experts who have years of rich experience in transforming an idea or thought into artistic marvels. Our best graphic designers in Gurgaon with innovative, fresh, and unique ideas employ a top-notch level of creativity and experience in their work. Our prospects provide us with their expectations, and our creative designing team works effortlessly to create an inspired design to cater to their demands at Funnel Media.
Top-quality visuals produced by a Web graphic designer in Gurgaon
Do you wish to increase views of your company's or brand's views, followers, and shares on social media outlets? How about the customer base and product sales? Whether it is websites and newsletters, social media, blogs, or website design- the top-notch quality of visuals no doubt attracts users more than applications using stock, low-quality, or poor imaging.
Online shoppers check image quality as among the most crucial aspect while making a buying decision. Graphic design at Funnel Media uses photography, top-notch illustrations, infographics, text, images, and video to make successful marketing methods.
Can you think of a brand without a logo, typeface, or even color scheme? Graphic design makes a fast identifiable face for your product or service that aids you in promoting your business and differentiating it from others. If you don't have any competition, you may get by without branding and graphic design, as you are the only one in the market. For the rest of us, top-notch branding is necessary for increasing our success and potential.
Your business typeface, website layout, logo, and marketing materials set up an instant remark of what your business is like trendy vs. conventional, fun vs. serious, laid back vs. powerful. Our Funnel Graphic designers in Gurgaon work with you to pull these visual aspects together in a manner that will convey your desired image of the company and positive brand.
Funnel Media, Your Graphic Designing Company in Gurgaon, offers the following services: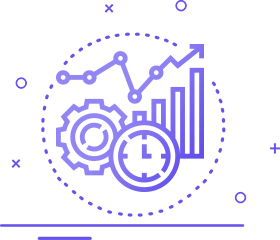 Logo Designing
Whether you wish to have a classic or modern design, Funnel Media designers help you design a logo as per your expectations. We discuss with our client's vision behind the design and ater the best logo that shows the core value of your brand. As a graphic design company in Gurgaon, we ensure to give a personal touch to your brand so that you can grab the attention of your target customers. We at Funnel Media help you make a creative logo for your brand that stands apart in the market.
Corporate Identity & Branding
Funnel Media Branding and Corporate Identity services help you give a clear message about your product or service. It helps you increase brand awareness and showcase your business morals, practices, mission, beliefs, and much more. You present the value of your company through our Funnel Media branding services. You create an image in front of your customers through corporate identity services.



Infographics
Your infographics give an impression on your customers, so make sure to hire Funnel Media to curate the best infographics. Our Funnel Media graphic designers in Gurgaon love to curate infographics that grab the attention of your target audience and build your online presence. Along with giving undivided attention to the infographic design services at Gurgaon, we at Funnel Media focus on giving the best information about your brand in the best possible way.
Poster Designing
Whether it is curating social media banners or any digital network, Funnel Media experts design innovatively. The Funnel Media team works day-in and day out to design a poster that promotes your brand. We at Funnel Media are well-known for offering the best web designing services in Gurgaon.





Motion Graphics
Motion gives a human touch and feel to your brand. 3D and 2D motion graphics know how to create unique and special motion graphics for your brand. We at Funnel Media use the best tools to design animations as per your needs and influence your potential prospects. We also provide customized web pages or social media profiles and motion graphics designing services.
Promotional Design
Promotional design is all facts or points that grab the attention of customers. Promotional Design Services at Funnel Media provides you with designs that are laser-focused on attracting prospects by giving them information about your brand. It also helps your customers to connect with your brand and buy products or services from you.
Digital Illustration
Illustrations are innovative solutions in the form of graphical representation. Digital Illustrations help you to refer to the real world and connect with your visitors. It gives a personal touch to your brand. Our Funnel Media team ensures to offer the best digital illustration for your brand that adds value and human touch to your product or service.
Review Sites
Enough of those bullet points or slideshows now are the days for modern presentations. Funnel Media helps you create design themes that are customized and most appealing. You can increase your brand visibility, impress your target audience and make sales with our best marketing methods at Funnel Media.
Why choose Funnel Media professional design services in Gurgaon
You have no ideas to achieve your goals. As a business individual, are you trying to figure out how users will access your product or service or even grab the attention of your potential customers? Don't worry! Funnel Media is here to help you with the best professional design services in Gurgaon to achieve your targets.
Our Funnel Media expert designer will do everything for you, whether it is creative work or a tough job to draw the attention of your clients. An expert graphic designer at Funnel Media gives new ideas for your brand and promotes the visual aspect of your business communication. Our graphic designer first understands what are your business needs and plan a creative strategy that works in line with your business or brand. From findings, they prepare expert files to achieve professionalism for your brand. Our Funnel designers can help you achieve your desired results with our Graphic designing services in Gurgaon.
 Our designers at Funnel Media will aid your business reach its target clients. As long as there are business resources and coordinated plans, the rest is assured, and everything is taken care of by our graphic designers. The graphic designer in Gurgaon may use the available materials to build top-notch quality projects from scratch to custom logo designs as per your demands. Our Graphic designers at Funnel Media are rich in experience and offer the best for your business. Once you choose Funnel Media, you don't have to worry as we ensure to cater the best results so that you can increase your brand visibility, reach out to your target audience and increase sales!
I can't say thank you enough to the team at Funnel Media . The first time I started looking for companies that made web design, none of them made me feel like they were part of my team like they did.
Denis Robinson
SEO Client
Find the Perfect Solution for Your Business
Interested in driving growth? Have a general question? We're just an email away.
We are available 24/7 and you can get in touch with us through live chat, phone and email. So connect us now!
Phone:
+918076955201, +919971868883
Send Email:
info@funnelmedia.in
Address:
M-18 Basement, Old DLF Colony,
Sector 14 Gurgaon, Haryana