Seo Trends To Rule The Market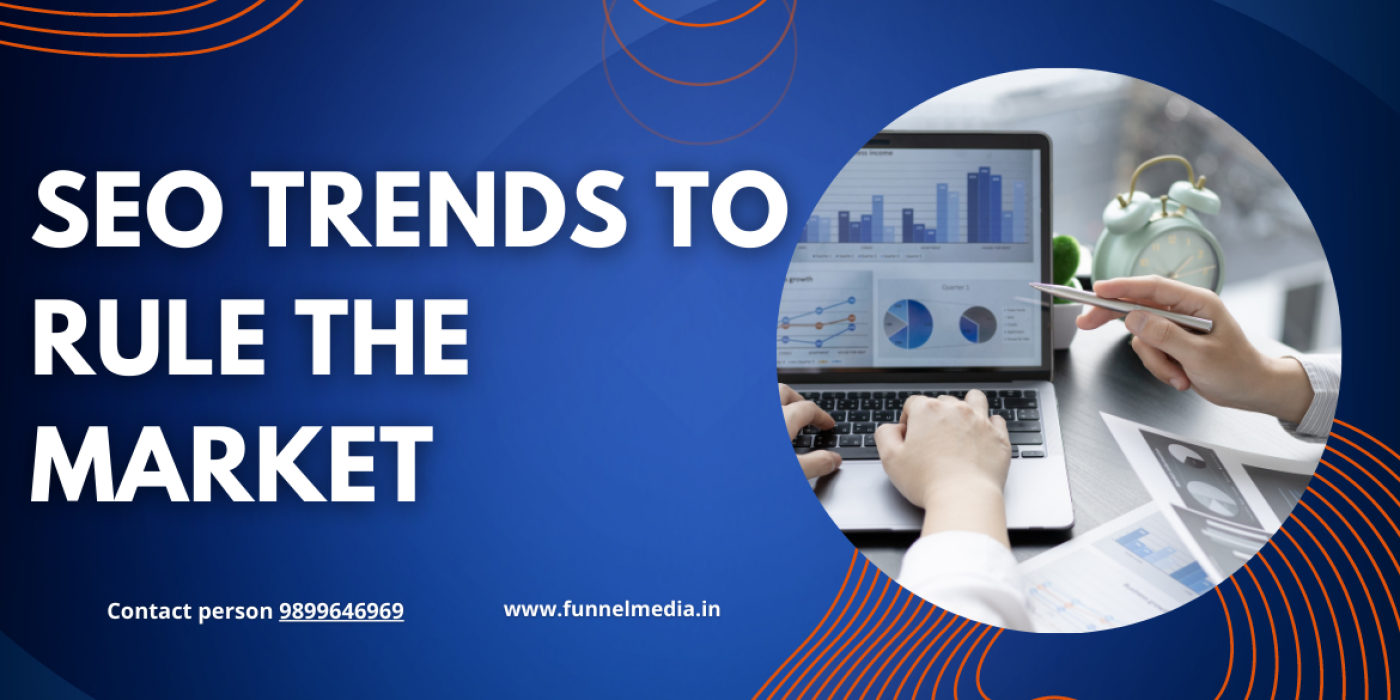 To stay competitive, hiring a digital marketing services provider who keeps up with the most current best practices and trends in search engine optimization (SEO) is essential. SEO tactics that were successful in the past may be less effective today due to changes in customer behaviour and technological improvements. The top SEO trends that are most likely to dominate the industry in the upcoming year will be discussed in this article.
Voice Search Optimization
Voice search has become a key component of SEO as voice-activated devices like Amazon Alexa and Google Home gain popularity. An intelligent speaker will likely be in 55% of homes by 2022. Therefore companies that want to stay competitive must make their websites voice search-friendly.
You must concentrate on using natural language and long-tail keywords if you want to optimize for voice search. For instance, you should optimize for "What is the best pizza place near me?" rather than "best pizza place." As voice searches are typically longer and more conversational than text searches, doing this will help you rank higher in the voice search results.
Making sure your website is mobile-friendly is crucial for voice search SEO. An adaptable website that dashes and is simple to use is essential because most voice searches are done on mobile devices.
Read More: How Voice Search will Change Digital Marketing?
Local SEO
Local SEO is an essential component of overall search engine optimization for firms in a particular area. Thanks to the growing use of intelligent devices and location-based services, it has been more straightforward for customers to locate nearby companies that can suit their demands.
Make sure the best digital marketing agency in Gurgaon includes your company on Google My Business. This free tool assists businesses in managing their online presence across Google, including Search and Maps, to optimize local SEO. Additionally, you should update your NAP (Name, Address, Phone) information to be consistent across all platforms and claim your company listings on prominent directories like Yelp, TripAdvisor, and Facebook.
It's also crucial to add images, client testimonials, and location-based keywords to the content of your website. Doing this may make your company stand out in local search results and attract more clients.
Read More: Why is Search Engine Optimization Important for a Website?
Content Marketing
Creating high-quality, pertinent, and exciting content is more crucial than ever to attracting and keeping customers. Content marketing entails producing and disseminating valuable, pertinent, and consistent information to attract and keep a clearly defined audience and eventually motivate lucrative consumer action.
You must comprehend your target audience, their problems, and their preferred routes of communication to develop compelling content. In addition, you should concentrate on producing blog entries, films, and infographics that are shareable, visually appealing, and simple to read.
Effective content promotion is just as crucial as producing top-notch content. This entails promoting it via social media, email marketing, influencer marketing, and search engine optimization.
Read More: What is Content Marketing and Copywriting?
Artificial Intelligence
Businesses must learn how to leverage artificial intelligence (AI) to their advantage as it becomes a more significant factor in SEO. There are various ways AI can assist firms in enhancing their SEO, including:
AI can assist organizations in finding the most effective keywords to target by examining vast volumes of data and spotting trends.
Content optimization: AI may assist businesses in improving the performance of their content by assessing it for readability, relevance, and engagement.
Link building: The digital marketing company in Gurgaon examines the competitors' websites and selecting the most reputable and pertinent websites in a specific niche, AI can assist businesses in identifying the most significant link-building chances.
Natural language processing: (NLP), which uses machine learning algorithms to comprehend and interpret human language, is among the best applications of AI in SEO.
Page Speed Optimization
Page speed has always been critical to SEO and is now even more so due to the growing use of mobile devices. The digital marketing services provider must optimize their clients' websites page speeds to deliver a seamless user experience because most internet consumers expect websites to load in under 2 seconds.
Reduce the size of your photos, choose fast hosting, and use fewer plugins if you want to increase the page speed of your website. Utilize tools like Google PageSpeed Insights to evaluate the effectiveness of your website and pinpoint its weak points.
The mobile experience must also be a priority in addition to page speed. It's essential to have a responsive website optimized for mobile devices because over half of all internet traffic originates from mobile devices. This features a responsive design, simple navigation, and quick load times.
Conclusion
SEO is an area that is continuously changing. Therefore, the best digital marketing agency in Gurgaon must keep up with the most recent trends and best practices. Remember that SEO is a long-term strategy and that success requires regular effort and a dedication to continual progress. But with the correct strategy, businesses can benefit for years to come from improved visibility, traffic, and revenue.
Related Posts
Negative reviews are an inevitable part of doing business online. Whether you are selling a product or providing a service, there is always the possibility that someone will leave a negative review about...