The importance of push notification marketing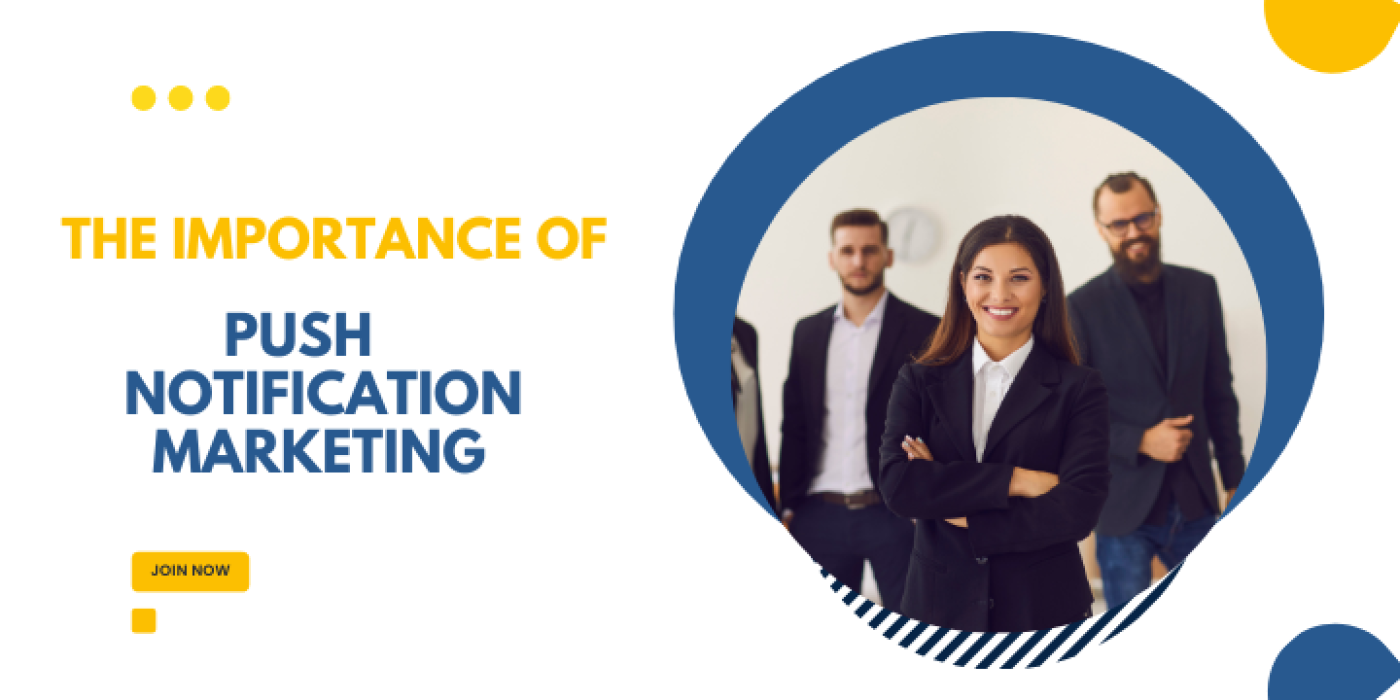 Creativity is very important in making marketing strategies to develop your brand image. Companies often try to keep their target audience engaged through various advertising tactics. To initiate any marketing campaign you have to first understand who are your target audience and what they need. In the arrow of digitalisation, people are constantly using their mobile phones or laptops. To promote your business products and services you need to quickly grab the attention of your audience who are online. This can easily be done by push notification marketing. The message that you wish to deliver should be convincing to the point where it creates a feeling of urgency. It is important to have a basic understanding of how individuals take in the information before beginning any kind of conversation with them. Today, in this blog we will understand the importance of push notification marketing and how push notification marketing strategies can help you boost your business.
Read More: Micro-Influencers: A Complete Guide to Grow Your Business
What is a Push notification marketing strategy?
Sending out push notifications is a quick and easy way to get your message through to your target audience. A successful marketing approach for companies is sending push notifications to customers' mobile.
Push notifications pop up on the screen when your customers are using their mobile phones. It comes as an alert in front of the screen. Type of advertisement notification can be sent to the customers anytime to grab their attention. Even if your potential client is not using your company app or visiting your website then also they can get the notifications. It is very hard to ignore a push notification because even if the person is not using a mobile phone then also the question notification gives an alert on top of the screen.
The significance of push notification marketing for businesses
Improving customer engagement: a few yours back people use to block all kinds of notifications on their mobile phones because they used to consider it irrelevant. However, a lot has changed since the pandemic of 2020. People are getting more aware of the impact of digital marketing on their lives. The targeted advertisement through push notifications is meant to grab the attention of a larger sector of the audience. You can reach out to them in real-time to engage with them. Giving a constant reminder of your brand tend to stimulate the purchasing behaviour of your potential customers.
Increasing the number of repeat buyers: Using this amazing advertising scheme you can easily engage your customers and grab their attention to bring them back to your website. People forget the brand if they don't hear about them constantly. You have to create an impact on your potential customers to retain them. For your push notification marketing to be successful, the message that you deliver to a potential client needs to be customised and relevant.
Boosting your sales and revenue: By sending them mobile notifications, you can encourage them to make an Instant purchase of the deal. It often happens that your potential customer downloads your company's app but eventually forgets or loses interest to purchase. The buyer should feel compelled to purchase your goods after reading the message. To make your customers return to your website or application you have to make sure that you understand what they need. Through post-notification marketing, businesses make sure that they constantly update the customers with various offers and discounts.
Focuses on your core demographics: Push notification marketing helps businesses to reach out and attract a particular group of potential customers. Through mobile applications, if you get to know the city of your customers you can notify them about special offers available in that city. It provides you easy access to reach out to your customers and prompts them to avail the current deals or offers on their favourite items. When it comes to customer convenience, customers often have quite high expectations. Utilise push notifications to enable instant purchases with just one swipe, so you can meet all of their requirements promptly.
Read More: Remarketing Campaign Tips and Best Practices
Final words
Use your imagination to the fullest and think beyond the box that sparks the interest of potential customers in your goods and services. Find out first what kinds of information your potential consumers are looking for. After then, you will be able to create a successful push notification marketing. You know that full push notification marketing can boost the sales of your products and services to a greater extent. Small business owners as well as big brands are now using push notifications two persuade their customers and encourage them to buy new products. The use of push notifications as a client communication channel is quickly becoming among the increasingly effective strategies adopted by marketers. They are specially crafted, making it difficult for people not to acknowledge them.